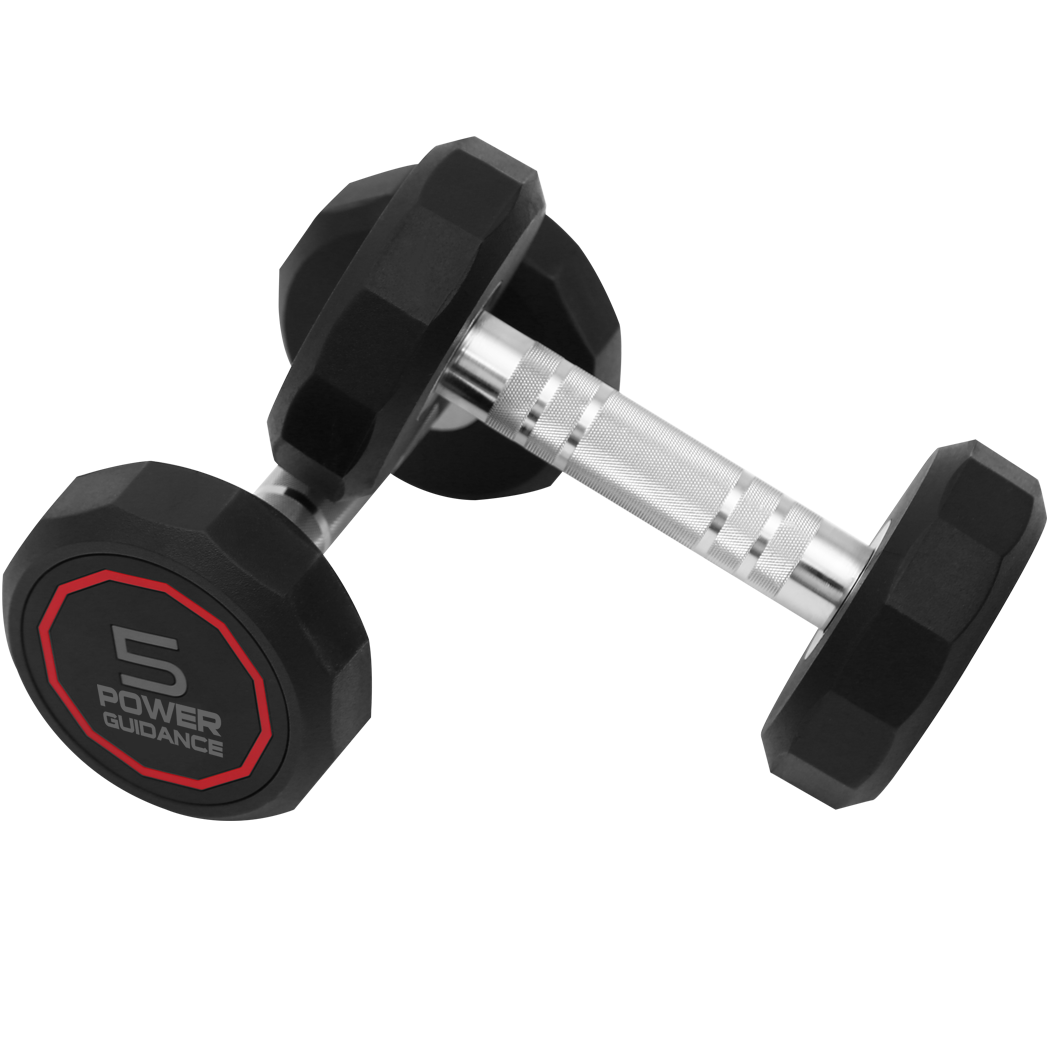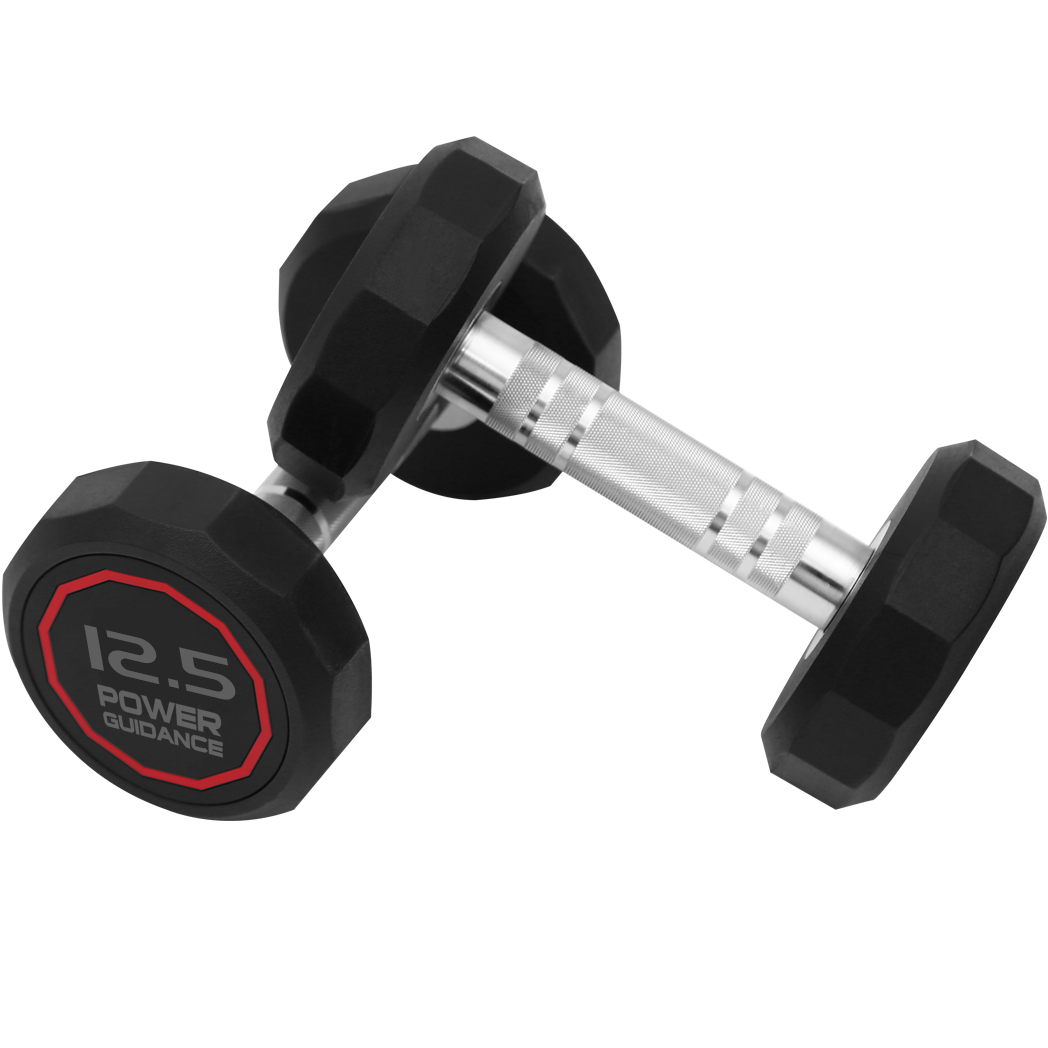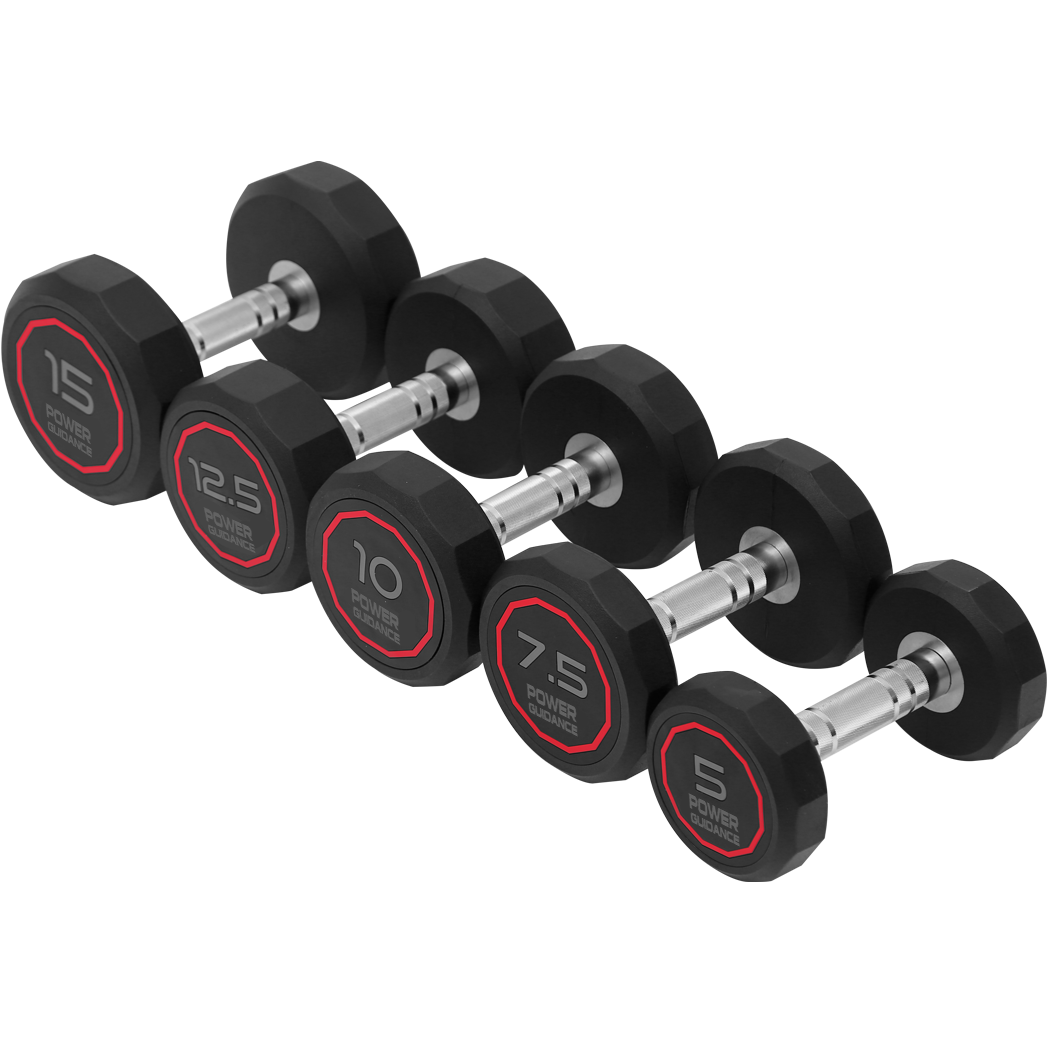 POWER GUIDANCE PVC Dumbbells Weight Set
Dumbbells offer the ability to target specific muscle groups or attain a full body workout; Build body mass, burn calories faster, increase endurance and strength, and benefit from a healthier body by using a dumbbell in your fitness routine.

Only the Top Quality for You

Solid cast-iron core for reliable strength, never bends or breaks after repeated use. Premium PVC Coating: The PVC coating has 0 odor and exhibits good rust resistance while protecting your flooring and reducing noise on the drop. It also provides both long-lasting results and high consistency with the dumbbell.

Non-slip & Comfortable Grip

Octagon-shaped heads help prevent rolling and provide easy storage. The contoured, textured handle is ergonomically designed for a firm but comfortable feel in any grip style.

Built Tough

Heads are made from ASTM A48 Class 20 grey iron joined together by a solid 1018 cold rolled steel chromed handle
The coated PVC heads stand well against wear and tear, while the handles are chrome-plated to protect them from rust. You'll be using these weights for exercises for a very long time.