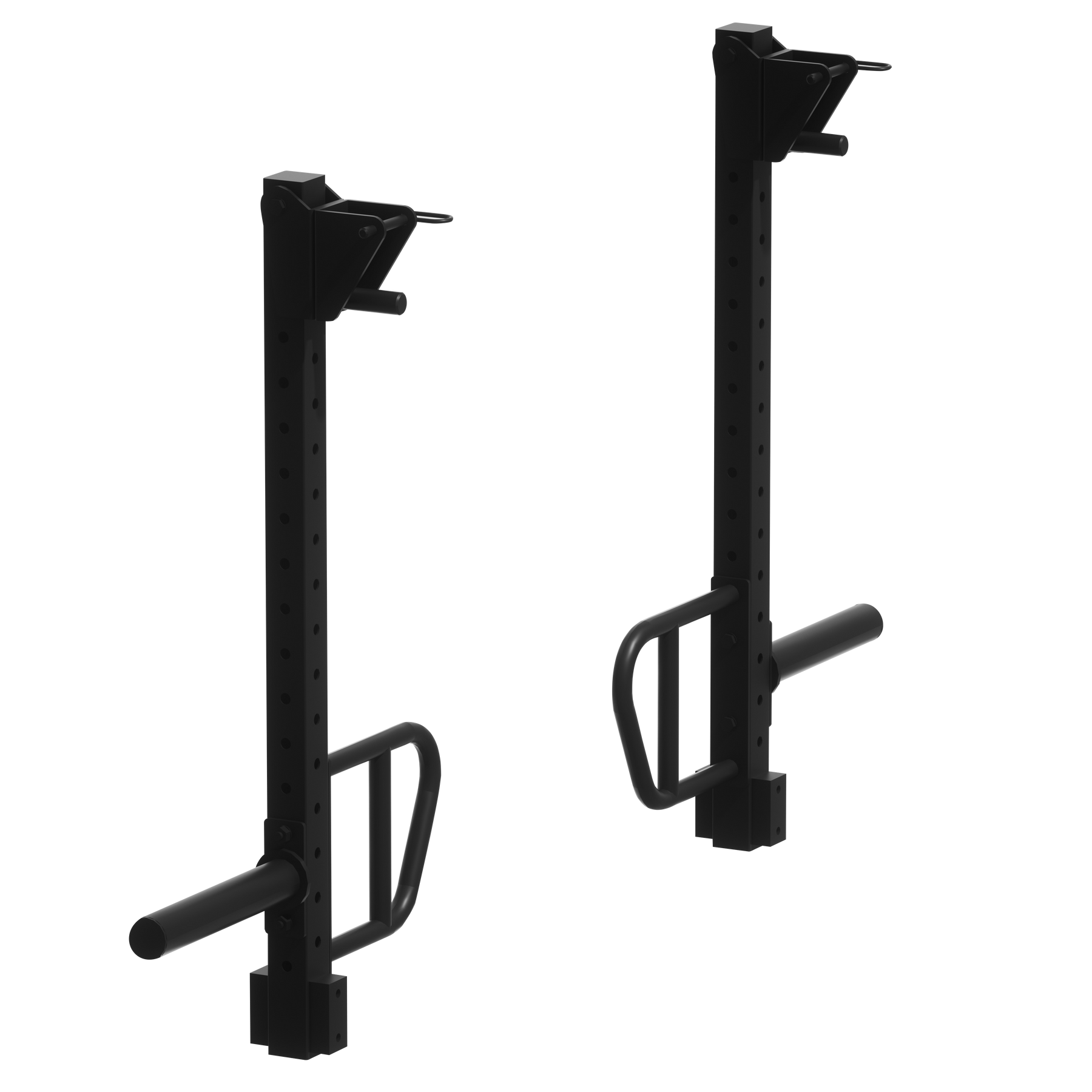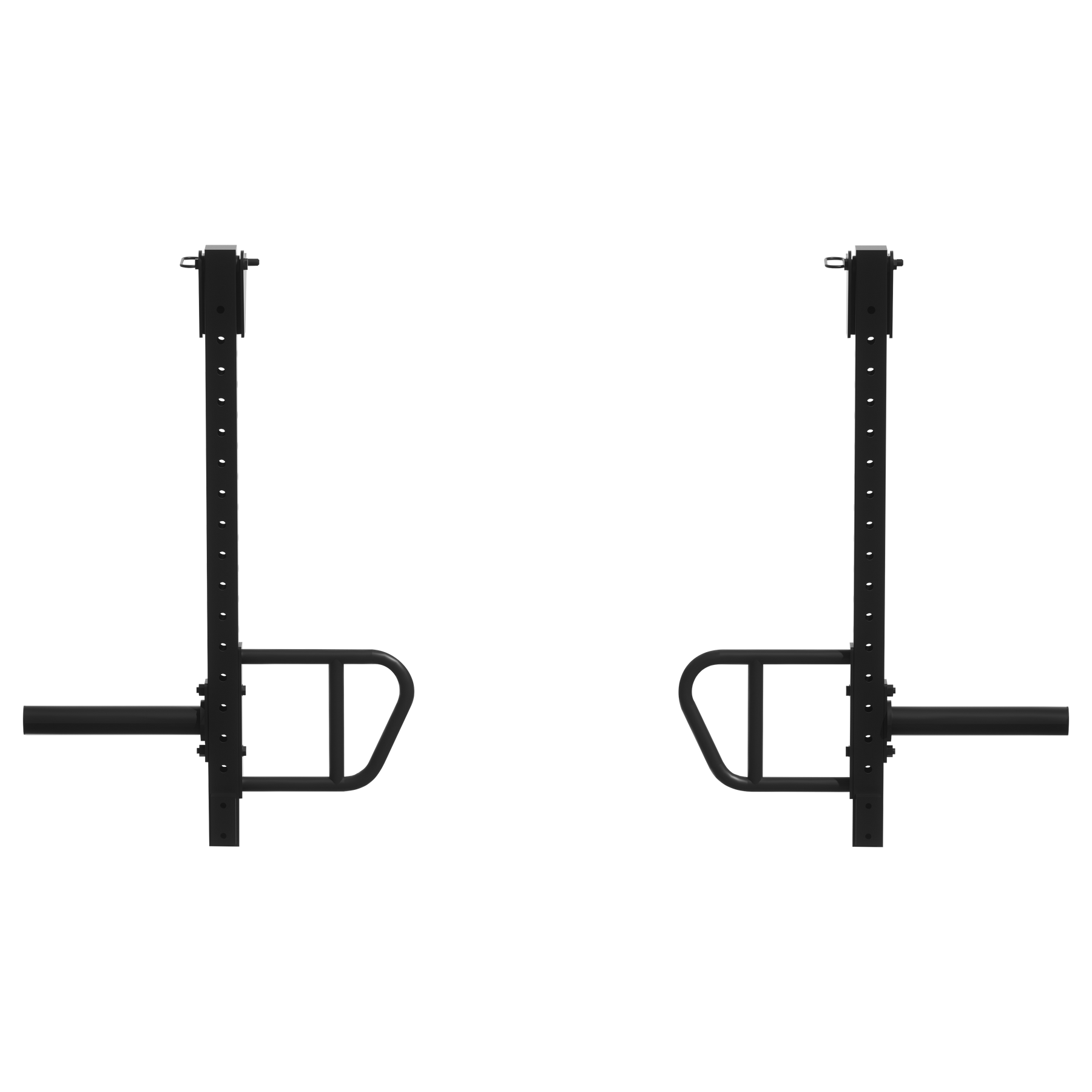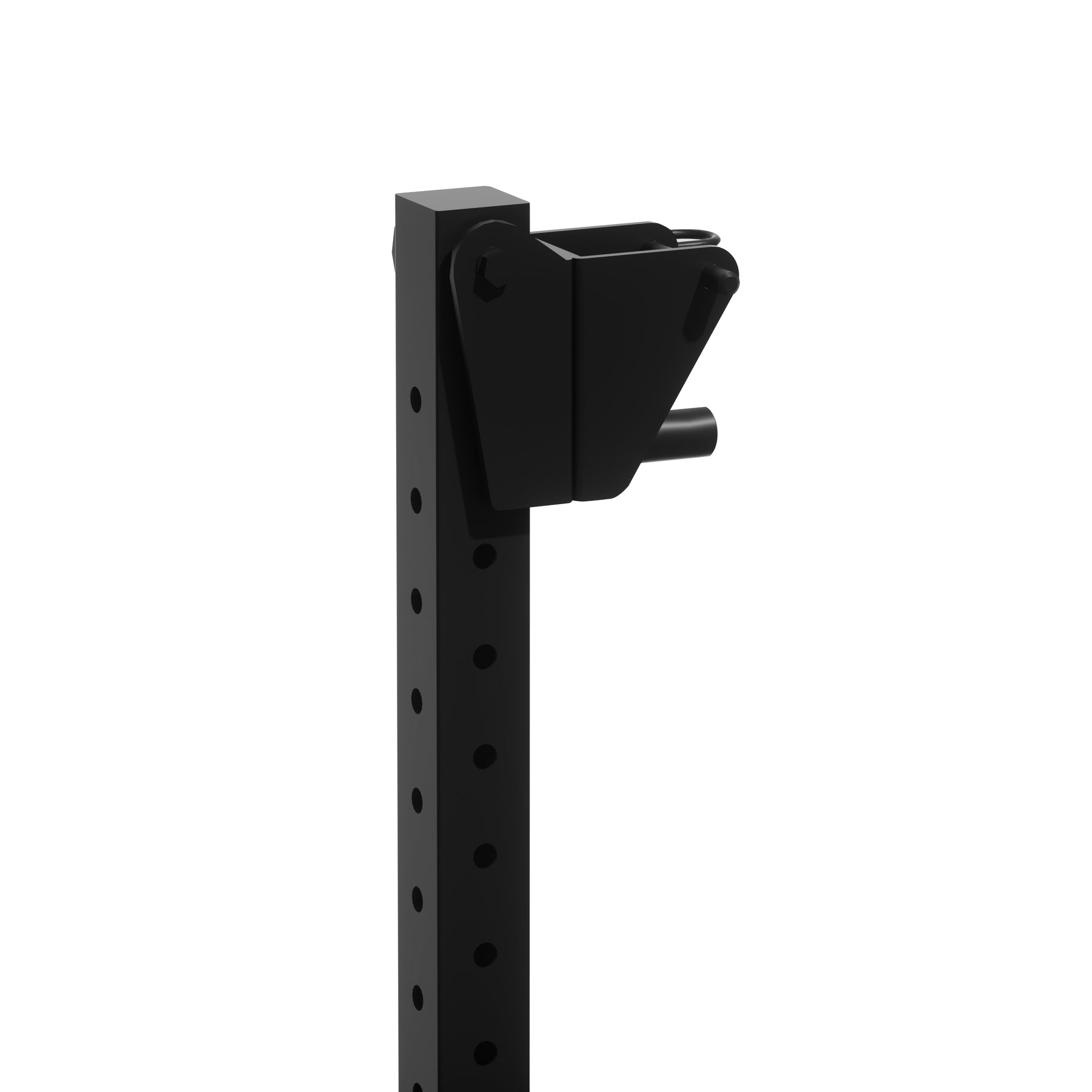 POWER GUIDANCE CHALLENGER Adjustable Lever Arm Kit*2
Compatible with all CHALLENGER rigs&racks.
POWER GUIDANCE Trolley and Lever Arm Kit gives athletes the ability to quickly reconfigure a unit for a wide range of different movements, without the need for a wrench or other tools.
Safer&Multifunctional
Double locking trigger for improved safety, and a key for locking the lever arms in the "down" position—turning them into functional uprights. POWER GUIDANCE Lever Arm Kit can be set up to perform everything from incline bench presses to rack pulls, shrugs, squats, deadlifts, bent-over rows, snatches, and lunges.
Better Athletic Performance
A key Lever Arm Kit offering of the Arms is they allow athletes to perform explosive movements with greater control and stability when compared to similar free-weight movements. The athlete can be placed in the optimum position to ensure correct form throughout the range of movement. Another advantage of their independent design means they can be used for bilateral and unilateral training, allowing athletes to isolate weaknesses or correct in-balances, while also providing an option for athletes new to training or undergoing recovery, and requiring a fixed or limited range of motion.
Super Wear-resistant&Durable
Each component of the POWER GUIDANCE Adjustable Arm has been meticulously designed, tested, and improved to offer maximum performance and durability. Each arm rotates on a combination of solid high-tensile chrome bars and durable self-lubricating roller bearings. The Arm rolls up and down the upright utilizing high-impact acetal rollers and high-speed bearings, together they offer fast and smooth adjustment. Alongside the internal nylon plating of the bracket, the acetal rollers are designed to ensure no scraping of your paintwork. The bracket wrapping around the upright is constructed of durable 10mm laser-cut mild steel and features a 30mm diameter zinc-plated handle with a 1.2mm knurl. This extra grip ensures no issues when adjusting.
SPECIFICATIONS
Material: 11-gauge Steel
Package Weight: 39.68lbs

Max Loading: 1200lbs
Package Dimensions:
The arm is 39.25 inches long
The counterweight column is 11.5 inches long
Sleeve diameter: 50mm